Titania Delivery
Simplify content delivery by enabling users to be in control of their content experience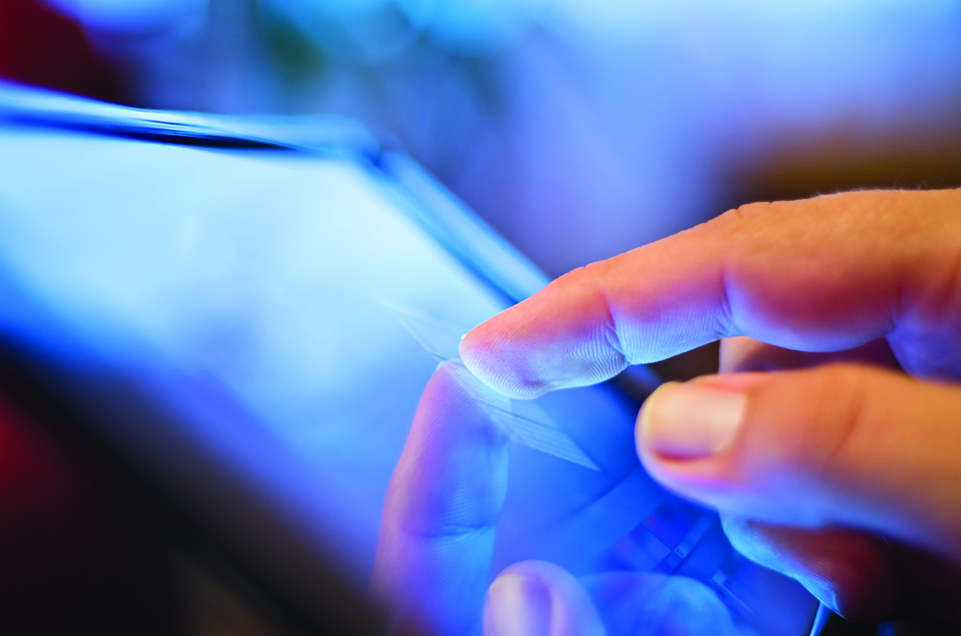 Quickly and easily access exactly the information you need optimized for the device you are using.
Within your company and across your partner and consumer ecosystem, users want to find, share, reuse, comment on, assemble content and publish as needed. Titania Delivery enables you to easy meet all of these expectations.
Release the valuable information currently confined in repositories, long technical documents, and proprietary formats. Make all allowable content readily available on a portal that can be accessed from any computer or smart device.
Titania Delivery enables users to:
Search for and navigate to relevant topics and pre-built publication.

Assemble topics into personalized collections

Publish individual topics and collections on demand to desired output formats and media

Bookmark, annotate and provide feedback on topics
Titania Delivery enables your organization to:
Provide a single location for consumers to access your content

Automatically upload the most relevant, accurate and up-to-date content, graphics and publications to your web portal as soon as they are available

Reduce the cost of publishing, storing and distributing information

Reduce IT costs and effort using a hosted, scalable solution

Improve your content through direct feedback provided by your customers

Increase customer satisfaction by providing intuitive self-service capabilities for your users

Make better decisions by analyzing how customers are using your information

Increase visibility of your content

Increase revenue by monetizing your content assets
Titania Delivery includes all the critical capabilities in these key components:
Titania Sync

Content Delivery Repository

Collection Assembly

Cloud-based Publishing

Feedback & Comments

Administration Interface
Titania Sync
Automatically upload approved topics and publications to your content delivery repository
Capabilities include:
Synchronization of both XML and non-XML objects using query-based business rules

Resolves local file names and referenced components in XML objects

Optional inclusion of referenced dependents (e.g., graphics) required to make XML object complete

Use of filters to identify objects or groups of objects for inclusion in or exclusion from synchronization

Configuration for scheduling periodic synchronization tasks

Configuration for selecting full or incremental synchronizations

Ability to manually perform synchronizations

Scheduling of multiple synchronizations with different settings and filters to be run at different times

Transformation and publishing capabilities during synchronization

Publish content

Transform XML content

Dynamically assemble and publish pre-configured publications

Configure pre- and post-processing for synchronization tasks
Content Delivery Repository
Provide a content portal of approved content, topics and publications for easy access 24/7
Capabilities include:
Secure and scalable hosted solution

Advanced search capabilities, including metadata and full text searching

User management of roles, privileges and access permissions

Content uploads and downloads

Project creation for managing delivered content

Organization creation for managing project collections

Administration of projects and organization
Collection Assembly
Users assemble collections of information to create their own personalized publications
Capabilities include:
Search and navigation to desired topics (based on access privileges)

HTML preview of topics

Ability to add topics to selected collection

Collection management:

Define and update order of collection objects

Create hierarchy and division titles to organize information into chapters and sections or other divisions

Save, update, and delete collections

Receive notifications when topics are updated

On demand publishing

Supports DITA document types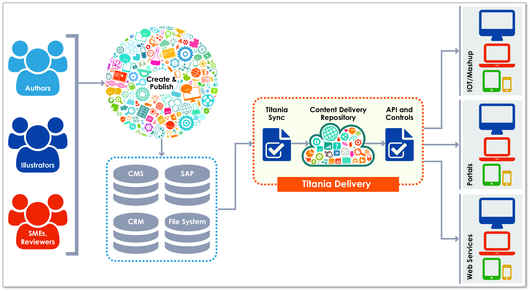 Cloud-based Publishing
Publish topics and content collections on-demand to the output media of choice
Capabilities include:
Publishing individual topics or collections of topics

Selecting from a variety of output formats and media

Selecting from available stylesheets

Defining publishing variables, such as logos, branding elements, etc.

Administration capabilities:

Identify available document types for publishing

Identify available output media for publishing

Upload and associate stylesheets with document types and output formats and media

Define automatic and on-demand transformations

Supports DITA document types
Feedback and Comments
Improve planning, content quality, and customer satisfaction with built-in feedback and commenting
Capabilities include:
Allowing consumers to comment and provide feedback on content

Using web-based tools to provide feedback

Generating reports of all feedback on individual topics

Supports HTML outputs
Administration Interface
Manage your content delivery portal settings, users, content and automations with a user-friendly interface
With the administration interface, you can:
Create project and organization collections for uploaded content

Manage user roles, permissions and access controls

Configure content sync options and settings

Configure publishing options and settings

Upload and manage publishing stylesheets

Generate and access feedback reports